born to run // sunday, nov 17
(nov 17, 2002)
listening: i am mine pearl jam, born to run bruce springsteen

Because my brain has gone to Tahiti for a two-month vacation, I thought the rest of me that's left in Melbourne shall try to do something to keep myself occupied.
******
left home: around 9.30 am
back by: around 3.30 pm
major intended destination: st kilda sunday market, esplanade.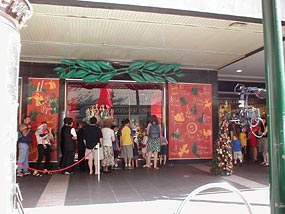 // around 10 am, waiting for the tram. people queueing to watch the myer christmas display. they were shooting some kind of myer christmas display ad.

// still waiting for tram. bourke st.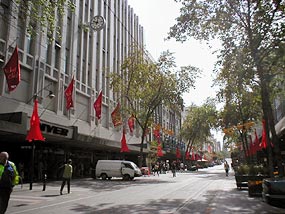 // bourke st will be closed today.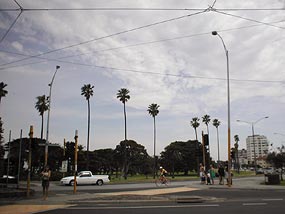 // got off st kilda tram.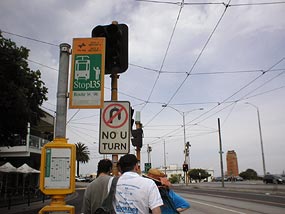 1 // 2 // 3 // 4 // 5 // 6 // 7 // 8 // 9
previous entry: iced vanilla latte (november 16, 2002)